Posted by Violet and Company on Aug 03, 2021
Are you a fan of the undead? Do you read books about vampires and zombies? Have you seen every episode of the Walking Dead? These new incenses are for you!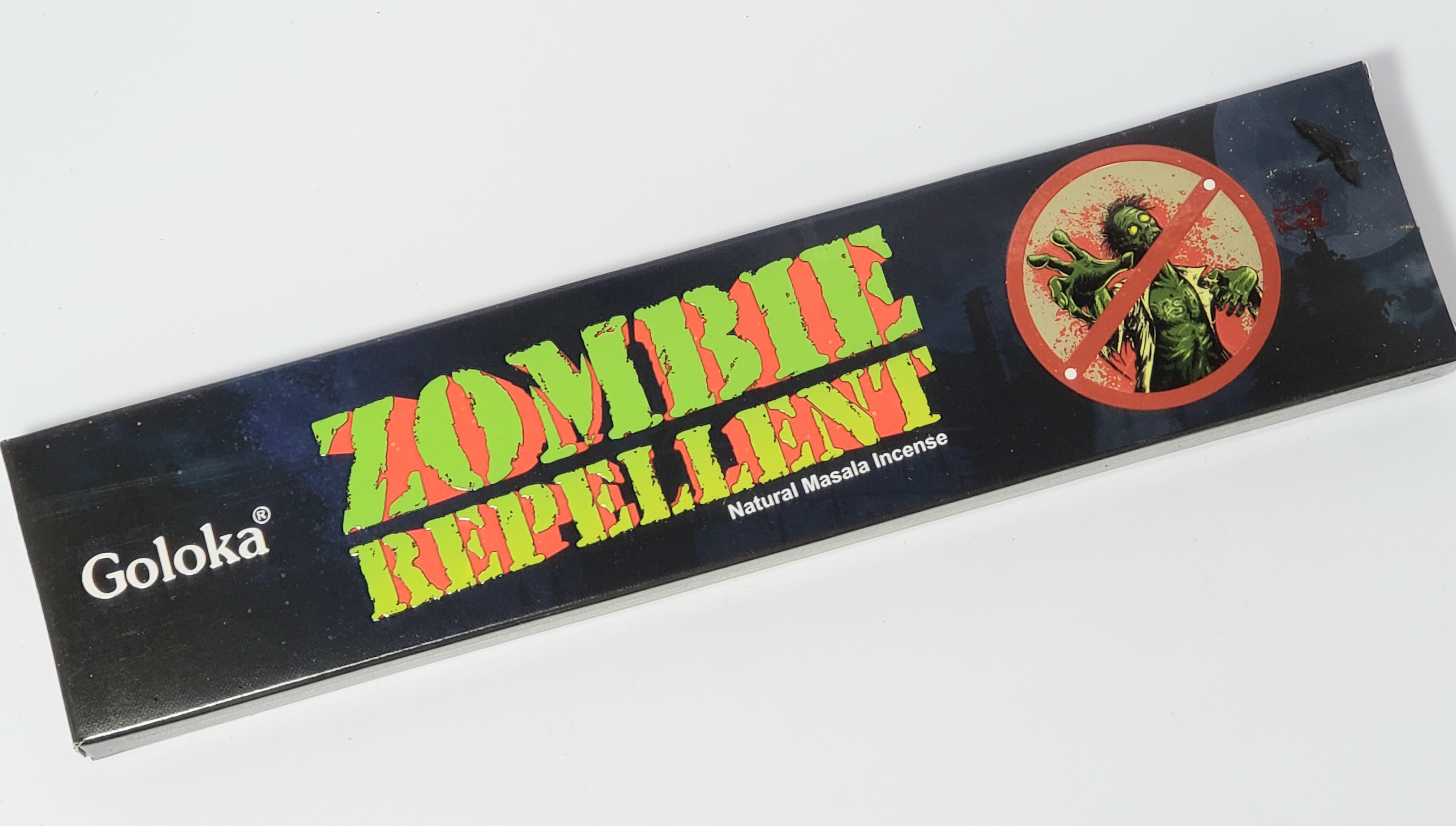 Goloka has created two masala incenses to celebrate the undead. Zombie Repellent and Vampire Blood incense are now available. These come in 15 gram packets, and are sold by weight, so the stick number will vary between 12 and 17 sticks. The incense is created in the masala style-meaning the sticks are not charcoal sticks dipped in fragrance. The incense is created by mixing herbs, powdered woods and resins into a "dough" and wrapping the dough around the incense stick. Generally, this type of incense has a more natural scent and is one of the favorite types of incenses at Violet and Company.
The boxes for the two incenses are funny and colorful, but they also embrace a dark side, which adds to the humor. Goloka has added information to each box, stating why the incense either repels zombies or is a celebration of the vampire spirit.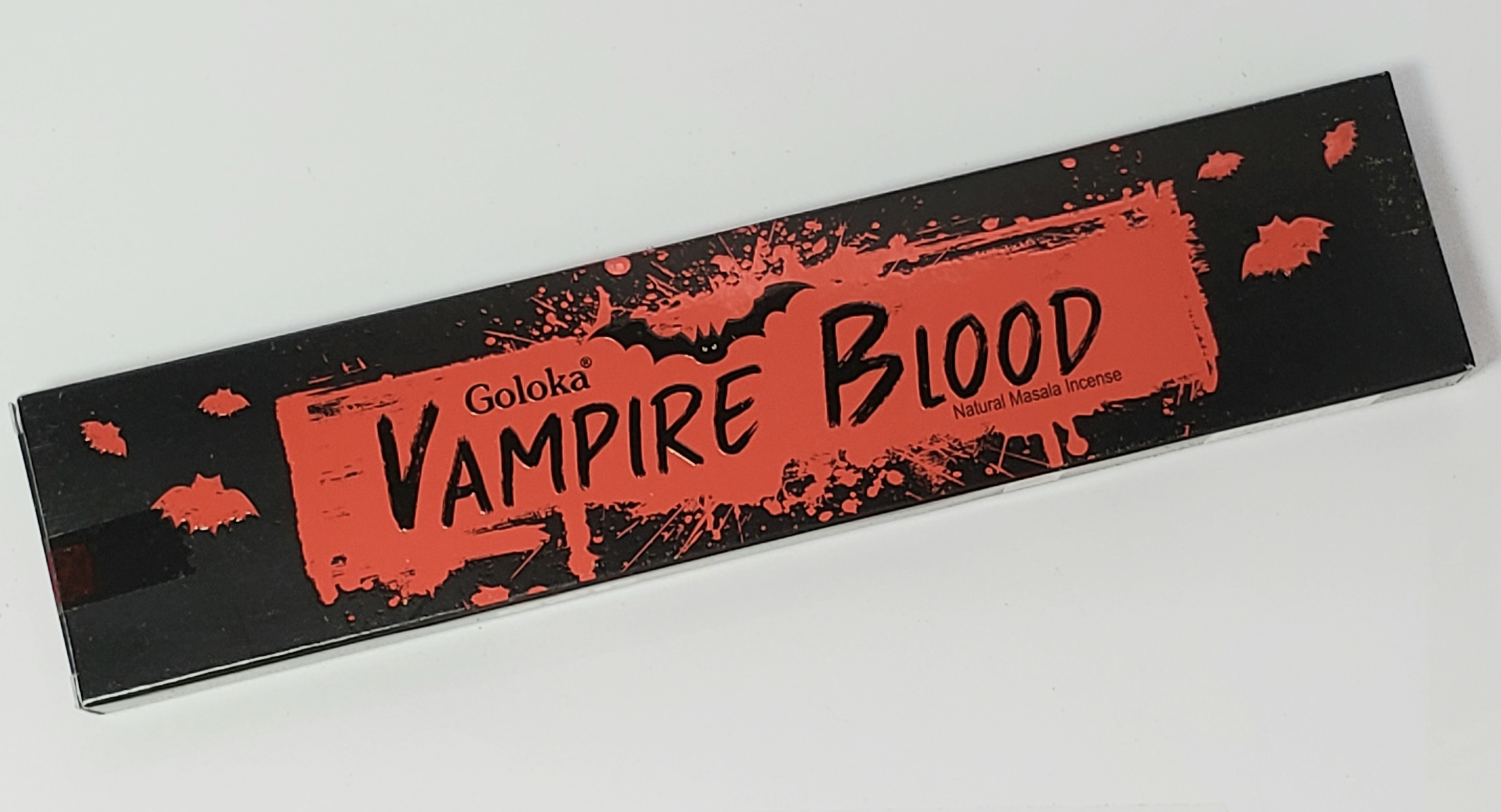 These are great novelty incenses for Halloween time, or anytime if you love life on the dark side, like we do. And you can feel good burning these incenses, because the Goloka Seva Trust donates all proceeds to the care of children in India.