Posted by Ellen on Sep 30, 2022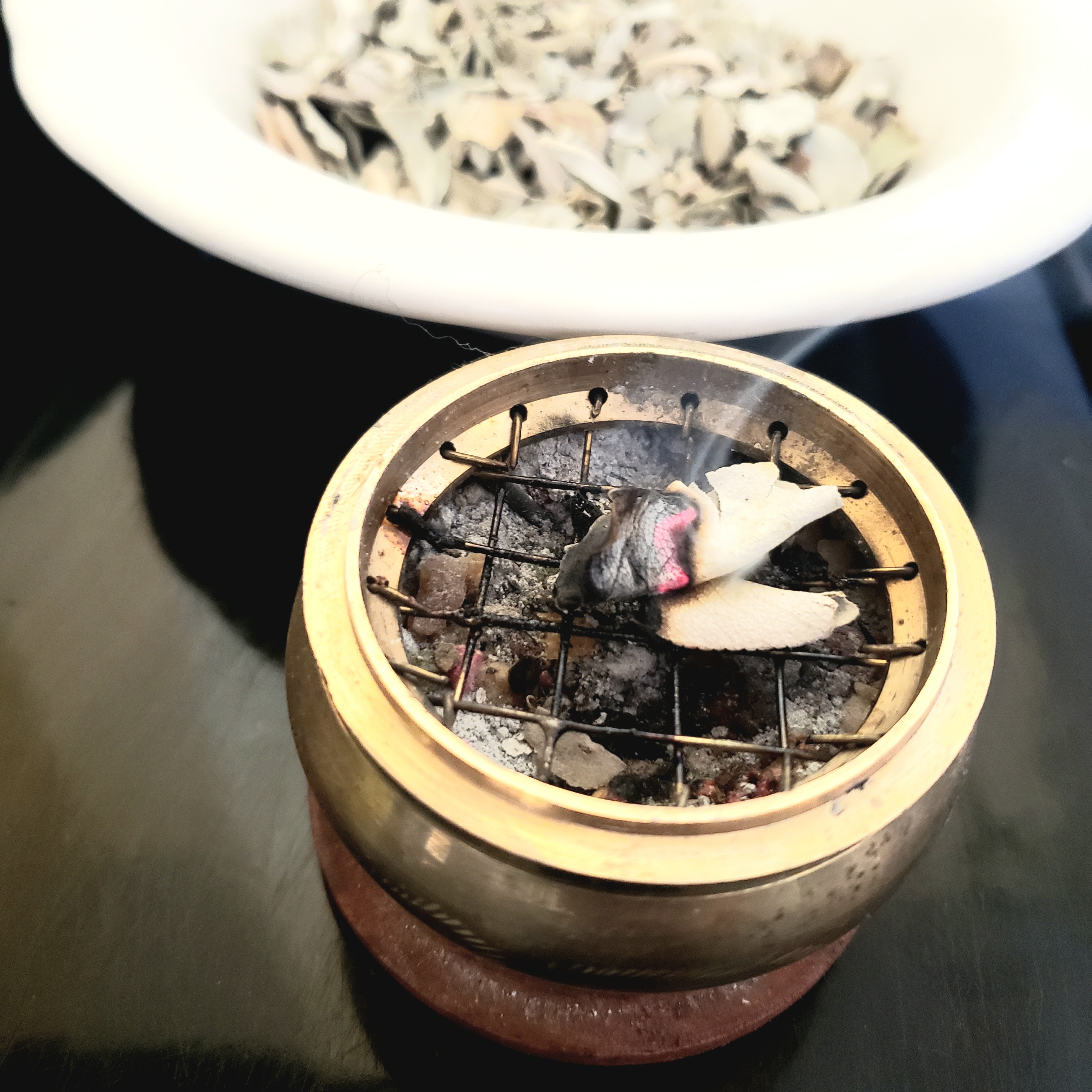 It is my favorite season again. The time of change and transformation and the season of the Death goddess. There is a renewal in the air and a joy. It is literally the end of my year and the beginning of a new one. I find it a very electric time. How about you? Last weekend I burned a couple of sage leaves to welcome in this new time. What do you do to celebrate this time of the year?
Just in time, we got our bulk White Sage back in stock and you can find it here. It is sold in 1 pound bags and shipping is free. Violet and Company sage is ethically sourced and potent. It burns well and smells amazing. I like to hold sage leaves in my hand as they smoulder, or I sit them in a charcoal incense burner, as you can see above. We also have gray sage sticks (sometimes called feather sage) which you can find here, and White Sage sticks which you can find here. If you are looking for mini sage sticks you can find the White Sage mini stick here and the gray sage mini stick here.
Whatever you do to mark the change in the seasons, I wish you a good time and a beautiful Fall season, from Violet and Company Incense.